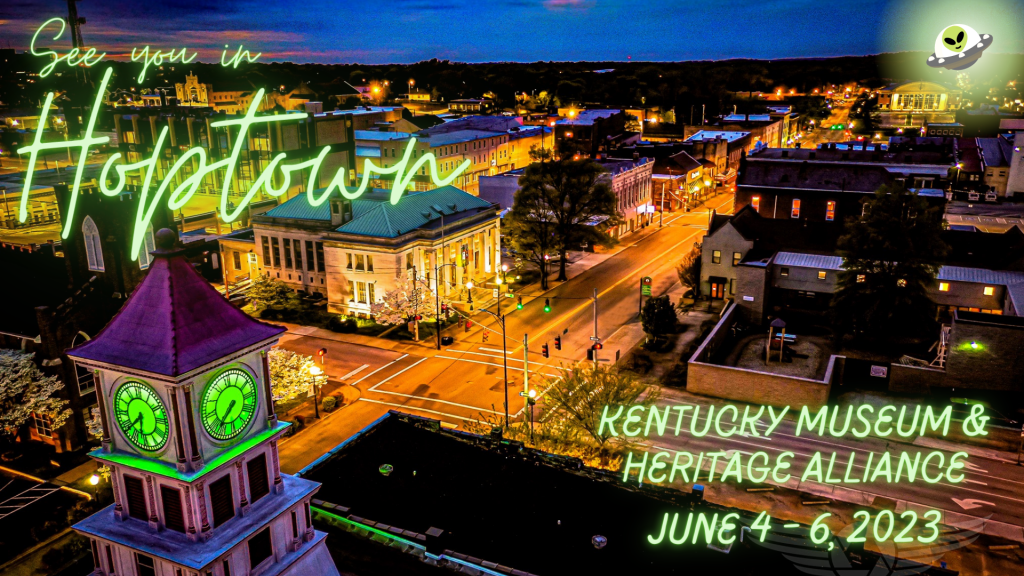 Annual Conference & Membership Renewal Notice
Mark your calendars! The annual KMHA Conference will return to Hopkinsville, June 4-6, 2023.
PLEASE RENEW YOUR MEMBERSHIP. You can renew your membership online or by mail. For more details, click here.
In November of 2022, the administration of Western Kentucky University made the decision to suspend the Master of Arts Program in Folk Studies. Please see the attached statement for the KMHA Board of Directors regarding this decision.