Annual Conference & Membership Renewal Notice
Due to the restrictions necessary during the Covid pandemic, we were not able to hold our Annual Conference in June. And, too, we were not able to hold elections for 2020. We will have elections in January of 2021 and you must be a member in good standing with membership fees paid in order to vote. I want to thank the members of the KMHA board who have continued to work and especially those whose terms have expired.
PLEASE RENEW YOUR MEMBERSHIP. You can renew your membership online or by mail. For more details, click here.
Elections for new officers will occur ON-LINE from January 11th 8:00am (Eastern Standard Time) through 5:00 pm (EST) January 15th. Only members in good standing will be allowed to vote. A notice will be emailed to all members prior to the start of the election.
2021 NCHE Online Conference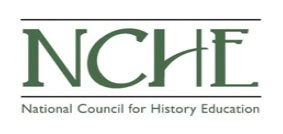 Early bird registration for the 2021 NCHE Online Conference is now open. This event will be held on April 8-11. To register, go to: www.ncheteach.org/registration. For more details, click here to download the flyer.